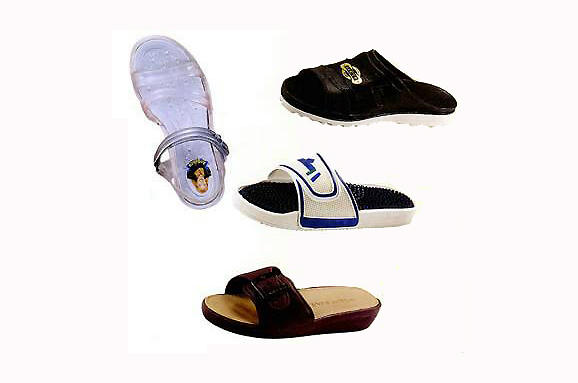 NSK-286-2C is controlled by P.L.C. accurately; smoothly and easy maintenance.


Independent hydraulic system; precise pressure & high production capacity & top quality products.


Unique design in clamping cylinder make strong clamping force product without burr.


Firmed steel close-mould seat,It will never be deformed.


Steady disc control by hydraulic transition system,It will make the disc turn faster, set it accurately and without noise.


Clamping cylinder, Speedy high production & not damage the mould.


Screw rotation with hydraulic motor, Feeding smooth;speedy & soundless.


The machine specializes for making two colors, foaming or unfoaming products. It
can also make one color products independently.


Hydraulin injection system: injects quantity accurately & high capacity.


Even a skilless worker can operate & maintain this machine easily.


Auto feeding system control by computer: Feed the material precisely & easy to adjust.


Auto computer scout system for disc's rotation : Locate accurately & without displacement.


Special design for feeding screw: Cause to a large quantity of production.
Item
Specification
Unit
Screw rod diameter
Ø70x2
mm
Ejective capacity
600x2
cm³/shot
Screw revolution
0-100
r.p.m.
Motor of spiral oil pressure
275
kg-m
Motor of oil-pressure pump
4Px3HPx2,6Px25HPx2
kw/pole
Mould clamping force
50
ton
Mould clamping space(max.)
240
mm
Size of mould available (max.)
370 x 520
mm
Mould clamping frame
20
STATION
Electric heating capacity(glue)
16
kw
Acting oil capacity
550 x2
L
Machine size
6300 x 6100 x 2100
6300 x 6500 x 2000
mm
Machine weight
9.8+7.3
ton
Gross weight
10.3+7.8
ton
Packing dimension
5600x1600x2150
3800x1300x2000
mm